"Live for what tomorrow has to offer...
...not for what yesterday has given up."
ABOUT OUR PRACTICE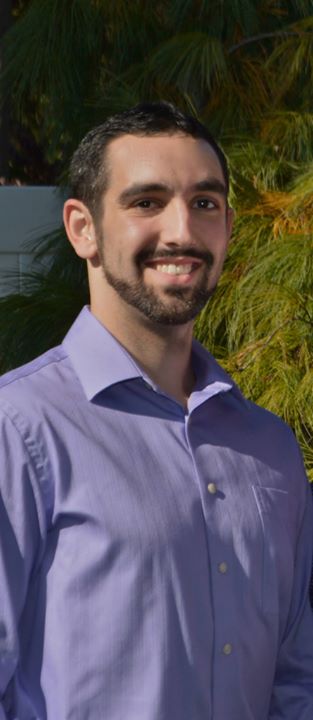 Michael A. Scarpa, LMFT
Michael A. Scarpa is a Marriage and Family Therapist and Divorce Mediator licensed to practice in New York State and Director of Long Island Anxiety Care.

He received his training in divorce mediation from the Center for Mediation and Training in Manhattan, NY. As a graduate of SUNY Binghamton's Psycho-Biology Bachelor's program and Hofstra University's Marriage and Family Therapy Master's program, he began his career working in Hofstra University's Community Health Clinic and for Nassau University Medical Center's Adult Psychiatric Unit. There he ran various Divorce Support, Parenting Skills, and Family Issues Groups as well as developed a Relationship Skill Building Group.

He also has worked with criminal court systems as part of Queens County's Alternatives to Street Crime Program, where he helped at risk teenagers and first time offenders develop and improve communication, anger management, and social skills in order to stay out of the legal system, become more productive members of society, and take back their lives.

Mr. Scarpa brings a unique set of skills developed through working in Community Services Centers, In-patient Psychiatric Units, in conjunction with the Court Systems, and most recently within the Private Practice setting. Presently, his main focus is on helping individuals, families, and couples overcome anxiety and anxiety related disorders, such as phobias and OCD, through the use of Cognitive Behavioral Therapy. Additionally, family and couple communication issues, stress reduction, and other interpersonal dynamic issues are addressed using Cognitive Behavioral and systemic Family Therapy models, including Solution Focused and Structural Family Therapy.

Anxiety is something that impacts everyone differently and causes many people distress. For some, it is often seen as avoidance of people, places, and things; for others (especially with children) it can be seen through their acting out; and yet for others it comes in the form of obsessive thoughts and ritualistic behaviors.

Cognitive Behavioral Therapy, with its emphasis on education, coping skills training, and rational methods for changing thoughts and behaviors has been shown to be one of, if not, the most effective treatment strategy for dealing with anxiety is all of its many forms. By taking such a goal-oriented, problem focused approach and through the use of Cognitive Behavioral therapy, clients are taught how to view problems differently and address them in productive ways so that by the time therapy is done they can become "their own therapist".
Catherine Rivera, MFT
Catherine Rivera is a Marriage and Family Therapist who received her Bachelor of Arts in Psychology at SUNY Oswego. She then received her first Masters of Art in Teaching from Queens College and was a NYC public school teacher for 10 years. Wanting a new challenge, she enrolled in the Marriage and Family Therapy program at Hofstra University and received her second Master's degree in Marriage and Family Therapy.
Ms. Rivera completed her internship at the Saltzman Center at Hofstra University. While completing her internship, Ms. Rivera worked with families, individuals, and couples as well as running the teen groups on confidence, mindfulness and social skill development. She also ran the women's group for single mothers and caretakers.
After her time at the Saltzman Center, Ms. Rivera worked as a Family Specialist at the PINS diversion program at Family and Children's Association assisting and providing counseling for youth in danger of entering the criminal justice system. She has also counselled individuals, families, and couples at a private practice near her home.
Catherine has attended numerous workshops ranging from couples working through infidelity run by the noted Esther Perel to ACT (Acceptance Commitment Therapy) implementing mindfulness and value driven therapy. She also has received extensive training in Cognitive Behavioral Therapy (CBT), Structural Family therapy, Imago, and Solution Focused therapy.
Ms. Rivera believes that at any given moment you have the power to say that this is not how the story is going to end. She believes in the collaborative nature of the therapeutic relationship where the client's strengths and dedication are the most helpful components in achieving progress and navigating life's varied experiences.
Dana Mancuso, MFT
Dana Mancuso is a Marriage and Family therapist who received a Bachelor of Science degree from Hofstra University. She continued her education at Hofstra obtaining her Physician Assistant degree and worked in the medical field as a PA in both private and public settings for several years. She left her successful career as a Physician Assistant to follow her calling as a Marriage and Family Therapist. Following her medical experience, she returned to Hofstra and obtained her Masters degree in Marriage and Family Therapy, graduating with academic honors.
Mrs. Mancuso successfully completed her internship years at the Saltzman Community Center, as well as at Family and Children's Association. During that time, Mrs. Mancuso received extensive training in the implementation of various therapeutic approaches including Cognitive Behavioral, Emotionally Focused, Structural, and Solution Focused Therapies. Mrs. Mancuso also received her level 1 Gottman training in 2015 and uses this therapeutic approach often when working with couples. She was responsible for an extremely diverse population of clients through the Family Mediation Program as well as the PINS Diversion Program, which was developed to keep adolescent clients out of the court systems.
Throughout this work, Dana has maintained a successful track record of helping these clients and families achieve goals and develop an increased ability to function in a more productive manner. Dana had developed and maintained a weekly group for teens who were often from group and foster homes or who have been victims of abuse or neglect at an early age. She was responsible for running weekly "Strengthening Families" groups, which were 14 week program segments designed to systematically guide families with adolescents to increase communication skills as well as develop mutual respect and strengthen bonds within the home.
With a strong knowledge of both the mental health and medical field, Dana is able to work with individuals, families, and couples to develop customized treatment plans for each client's needs.